about us
We are an enthusiastic multilingual group with international European background collecting and offering these fabulous Austrian gems since more than forty years, which are called 'Wiener Bronzen' or 'Vienna Bronzes' or 'Bronzes de Vienne' since 1850, the year they were 'invented'; almost twenty of them we spent in Vienna, the home of these figurines and sculptures where we still run a little gallery with a warehouse.
Our customers are spread all over the globe
Vienna Bronze Gallery is one of the largest online stores carrying exclusive bronzes by the famed workshop of Franz Xaver Bergmann and others. At the turn of the last century there have been about fifty to eighty of these workshops in Austria's capital. At times you will find authentic figurines and statues of great artists like Josef Lorenzl, Bruno Zach, Carl Kauba, Chotka, Franz Starek and Czadek, just to mention a few famous names. However, there have been many great anonymous sculptors that are forgotten now.
The secession building at Vienna, built in 1897 by Joseph Maria Olbrich for exhibitions of the secession group
Vienna Bronze Gallery is a branch of Art-e-Fact dealing exclusively with Austrian bronzes and some related items.
We focus only on unusual rare and antique Austrian Bronzes; this is our true passion. - Our discounted inventory of figurines marked FBW or PBW will not be restocked anymore, a unique opportunity for our resellers with extremely appealing prices, below cost. Not many are left.
A view from the famous Naschmarkt with the secession building in the background.
Where and how do we find our rarities? In all these years we could build a nice international network allowing us to acquire entire collections or exquisite single bronzes. Others are commissioned. It requires quite some traveling, also abroad, and digging out something unusual is fun and our greatest reward.
Having mentioned this, we emphasize that many customers ask us to find a certain bronze for them and we try our best to fulfill their wishes. Sometimes it may take a little longer and there are also cases were we did not succeed. It is always worth a try. Our network in this field is quite helpful.
We strive to provide the best quality merchandise at prices you can afford. Customer satisfaction is our number one goal. If you have any questions or concerns please contact us.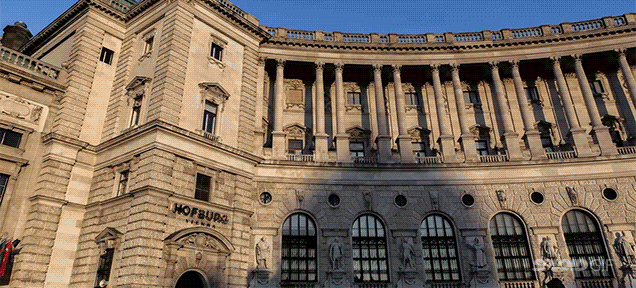 Below we have some featured bronzes, examples of the broad variety, also by the famed workshop of Franz Bergmann: